Pneumatic air hoist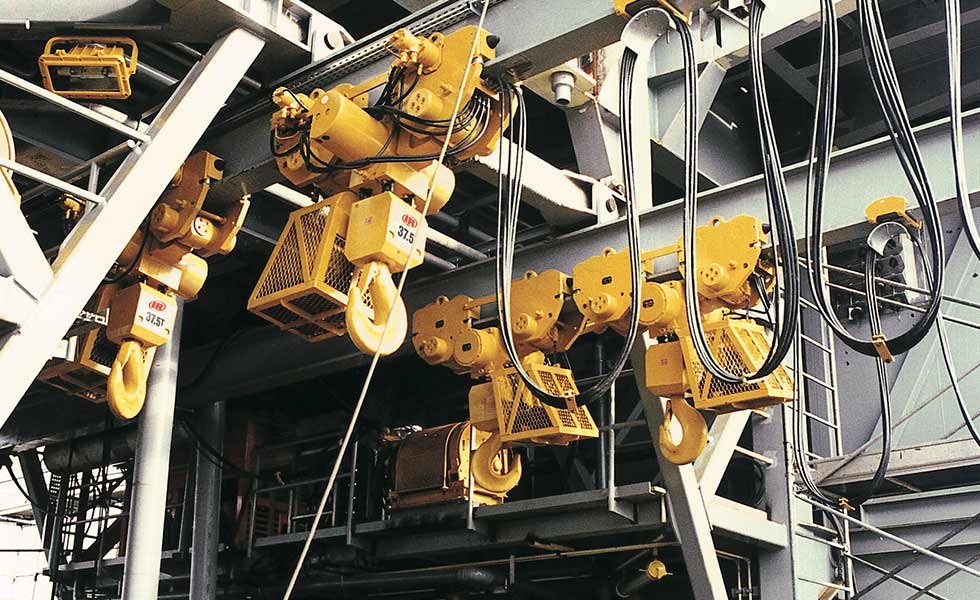 Air hoists specifications
Progressive precision spotting for 125 kg to 100 tons lifting capacity
Air hoist description
The air hoist is a lifting device operated by compressed air. The air hoist is powered by an compressor which feeds air through a flexible hose. The air line is connected to an storage air bladder pressurized by the compressor. The load lifting and lowering is managed by a button or pull-button decentralized remote control.
How to do a high-precision lifting ?
The air hoists drawer control device ensure precision to the milimeter and progressive spotting lifting operations.
An ideal hoist for ATEX environments
The ai hoist is designed to be more durable than the electric hoist. Its compressed air lifting system can indeed withstand extended duty cycles without any risk of motor overheating. It is also insensitive to dust and moisture. It easily meets for these reasons the specific requirements of ATEX zones and extreme conditions environments.
Air hoists attachment
Air hoists options
Custom speed control
Stainless steel chain, hook and roller
Electric steering trolley
Swiveling hoist
Large height version
Heavy-duty version
Marine version
ATEX version
Clean room special version
Food industry version
Moisture and harsh conditions protection
Conformity
Our air hoists are provided with a CE conformity Certificate.