Hand chain hoists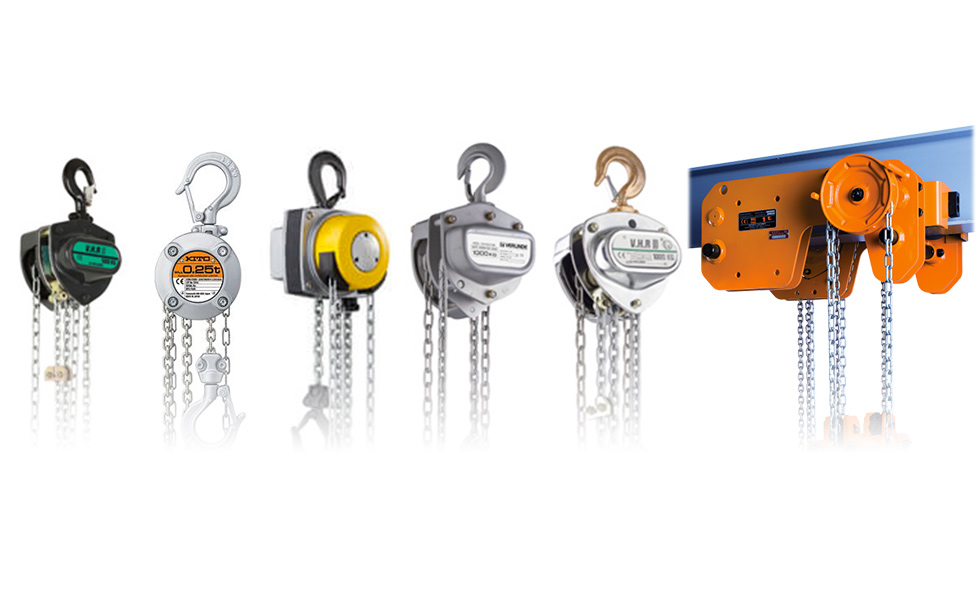 Hand hoists specifications
Type
Capacity
Construction
Standard hand hoist
from 500kg
to 5 tons
Steel
Aluminium
Stainless steel
Ultralight hand hoist
Corrosion proof hand hoist
Full manual swivel body hoist
Short headroom hand hoists (HPR)
ECO hand hoist
Hand hoist description
Manual hoists are dedicated to one-off maintenance operations at fixed points or inboard working areas, available on corrosion-prof version for moist, saline environments, but also in ATEX explosive areas. We provide a wide range of standard hand hoists in painted steel, but also in aluminium and stainless steel versions.
Standard hand hoist
For one-off operations in low and medium corrosion areas.
Ultralight hand hoist
For repeated operations in working areas where the weight of the material to transport is very important.
Corrosion proof hand hoist
For operations in highly corrosive areas (saline environment / H2S) and food industry areas.
Full manual swivel body hoist
For operations where the operator has to keep highly offset to the load and the hoist axis.
Short headroom hand hoists (HPR)
For operations where equipment footprint must be kept to a minimum or as small as possible.
ATEX hand hoists
For operations in explosion hazardous area.
ECO hand hoist
When the customer wishes to optimize the cost of his equipment while keeping a one-off use.
Hand hoists specifications options
Chain bag
Stainless steel chain, hook and roller
Marine version
Stainless steel version
Clean room special version
Food industry version
Moisture and harsh conditions protection