Lifting stainless steel sling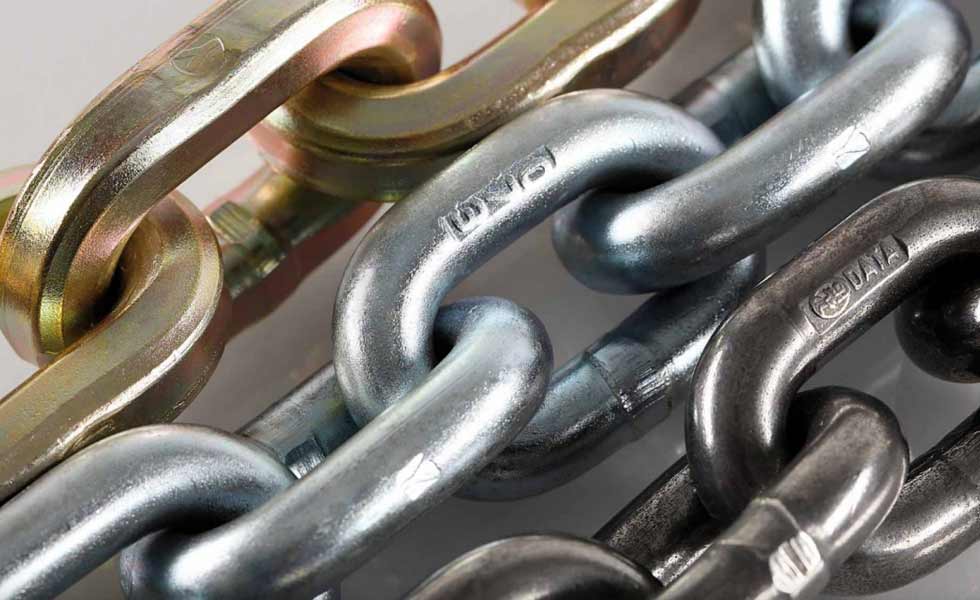 Description of the stainless steel sling
The stainless steel sling is an important link in the failover load system. Made up of 1 to 4 strands, the slings allow loads lifting in successive increments. Resistant and anti-corrosion, our stainless steel slings offer the operator all the guarantees to move safely pumps, motors and valves with a wide choice of sling terminations options.
Stainless steel lifting chain for pump
These excellent chains dedicated to submersible pump lifting have a ranging from 440 lbs (200 kg) to maximum 26500 lbs (12000 kg) load capacity. Due to their welded construction and the wide range of components, stainless steel lifting slings are ideal fitted for lifting pumps and aerators in the distribution and water treatment activities.
Failover stainless steel sling
Lifting stainless steel slings options
Width, length and specific capacities
Stainless steel hooks
Stainless steel shackles
Stainless steel junctions
Chain reducer
Stainless steel fittings
Stainless steel multiple strands